2 mile course
The noncompetitive 2mi run/walk will be entirely on paved paths.
¼ mile kids run
The ¼ mile kids run begins on the bike path and continues across the gravel parking lot to the finish.
Course preview Saturday April 20
Run Hub Northwest is hosting a preview run 9 a.m. Saturday April, 20.
See details and mark yourself interested or going on the Facebook event.
8k course maps
Full screen interactive 8k course map
Full size of below image (pdf)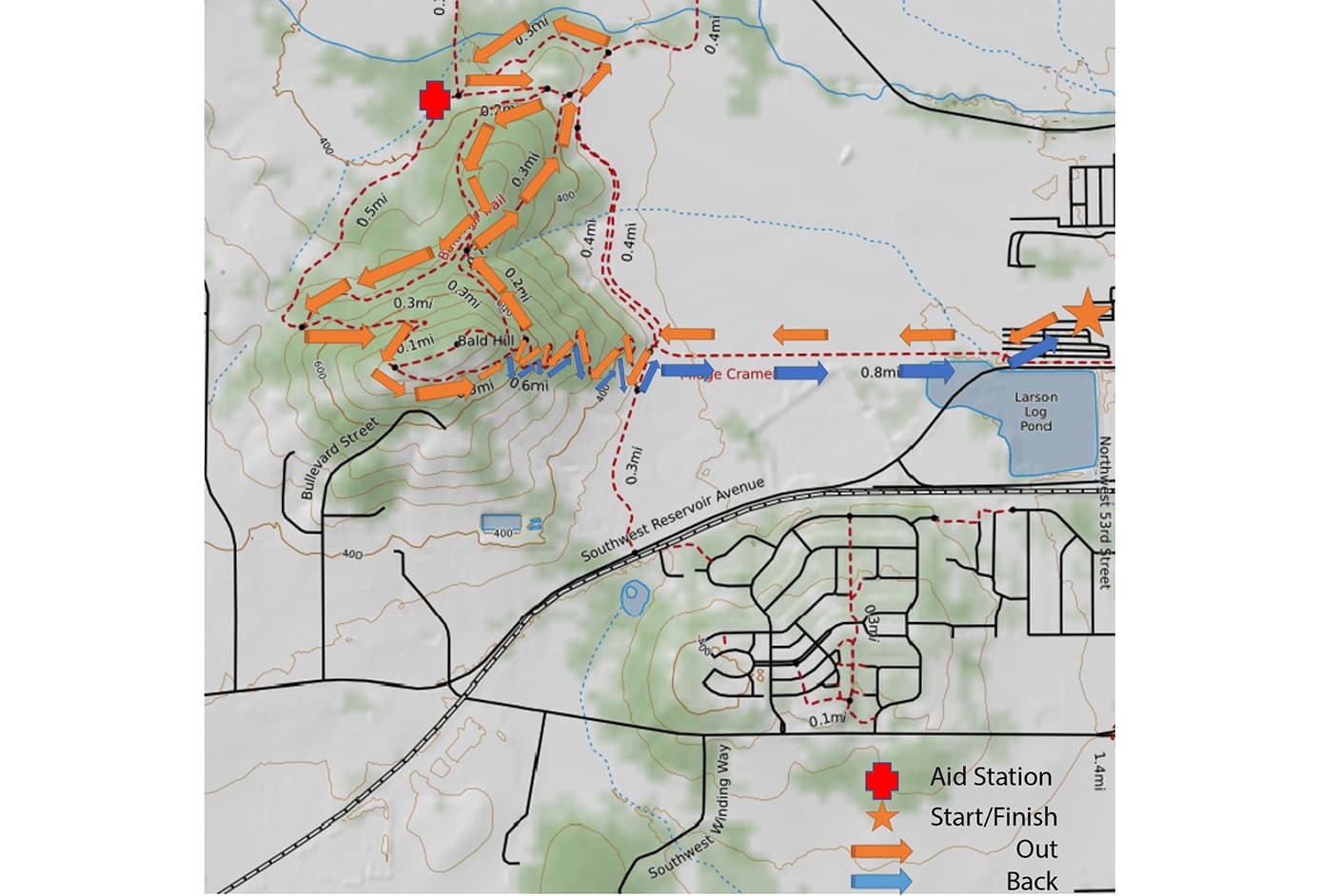 30k course maps
30k Turn by Turn PDF sheet (New for 2019)
Full screen interactive 30k Course map
Full size of below image (working on it)